Best Selling Cat Backpacks
Best Cat Bag Packs
There are a lot of products on the market for carrying your cat around, but none as good as the best cat bag packs. These packs are designed to make it easy and comfortable for you to carry your cat around. They have a lot of features that make them better than other options, like built-in leashes, air vents, and compartments for supplies.

The best part about these packs is that they are comfortable for both you and your cat. The packs distribute the weight evenly so you don't have to worry about hurting your back, and the air vents keep your cat cool and comfortable. The leashes also help keep your cat safe and secure.

If you're looking for a product that will make carrying your cat around easier, more comfortable, and safer, then the best cat bag packs are the right choice for you.
View All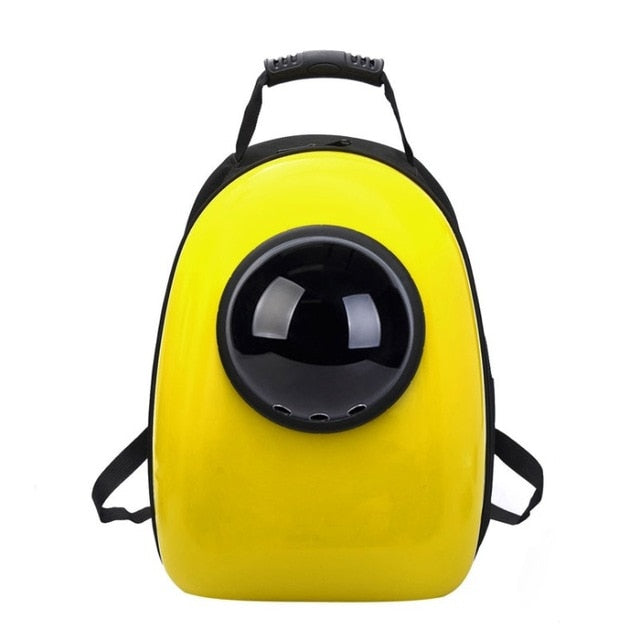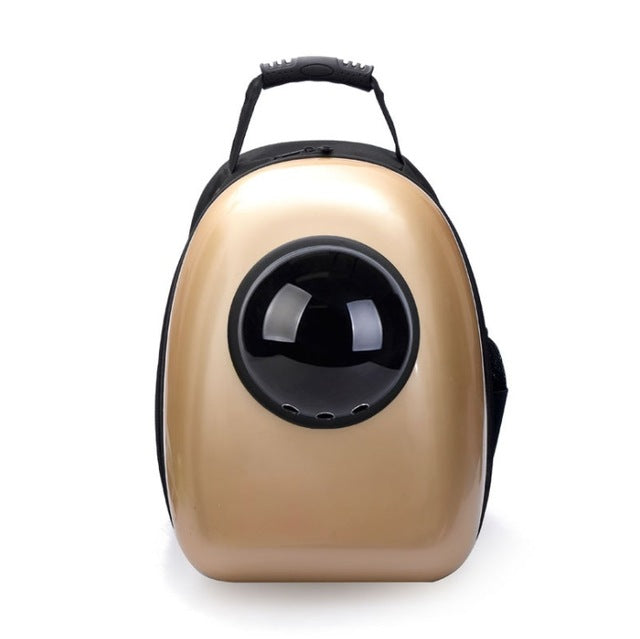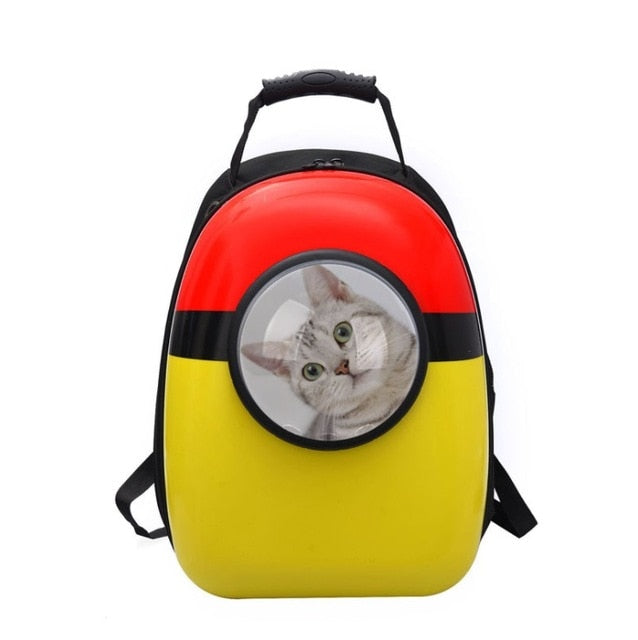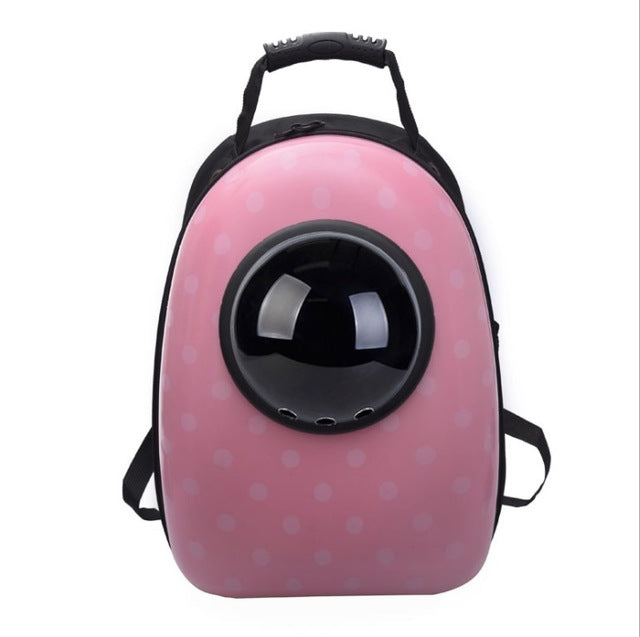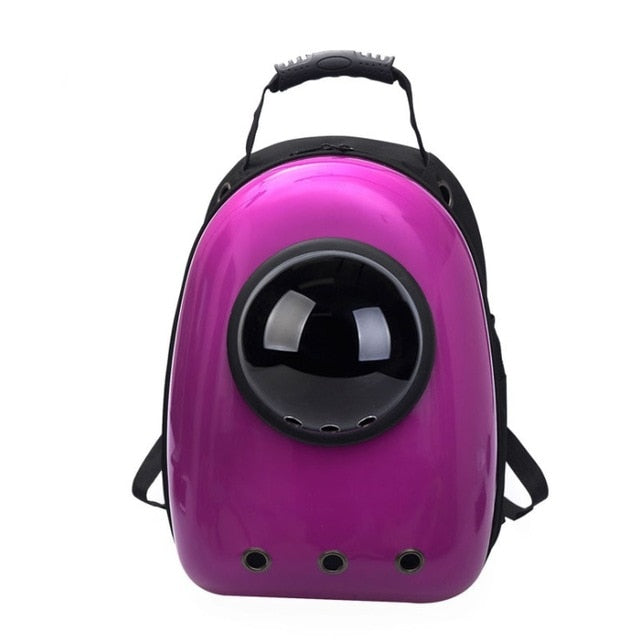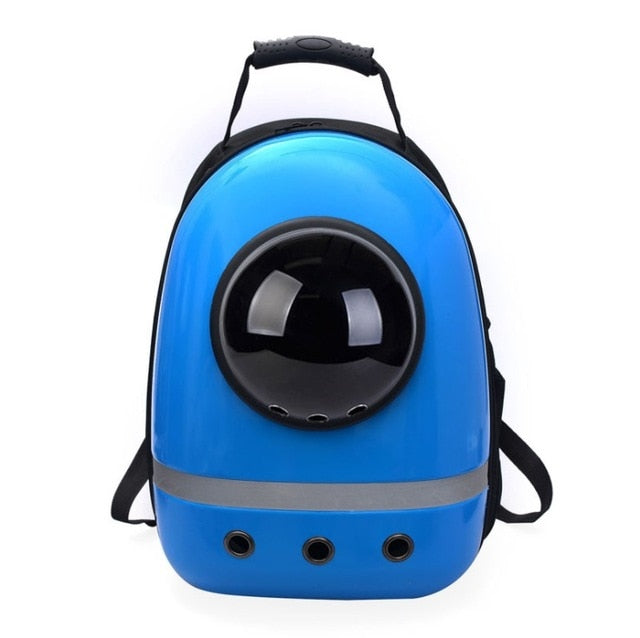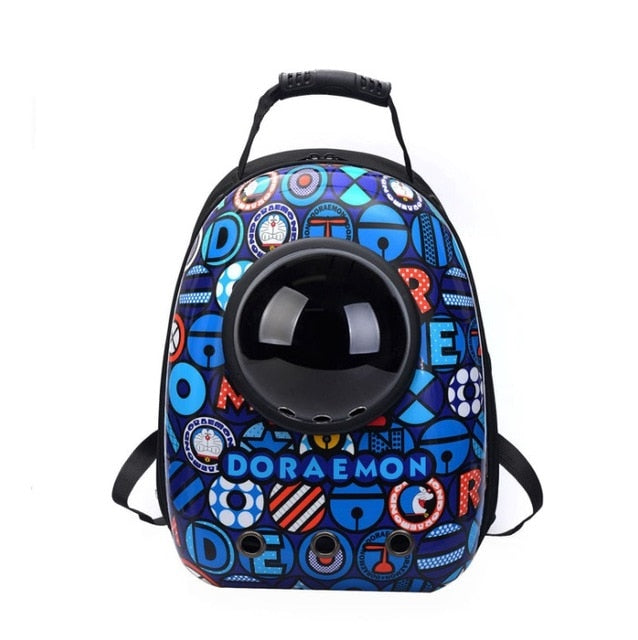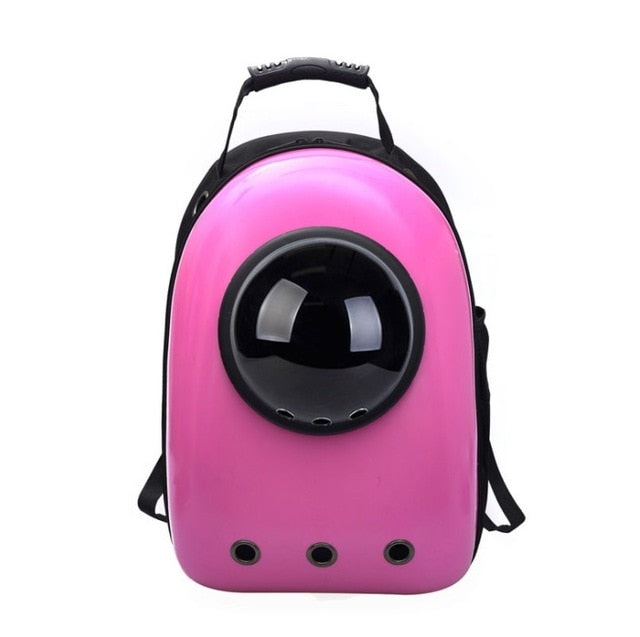 Glass Bubble Cat Backpack
Regular price
$52.92 USD
Sale price
$74.95 USD
Unit price
per
Sale
Sold out
🐈🐈 Say goodbye to boring pet carriers and hello to our sleek and modern Glass Bubble Cat Backpack. 🐈🐈
Don't wait to give your furry Cat the ultimate travel experience - Order our Glass Bubble Cat Backpack now!
View full details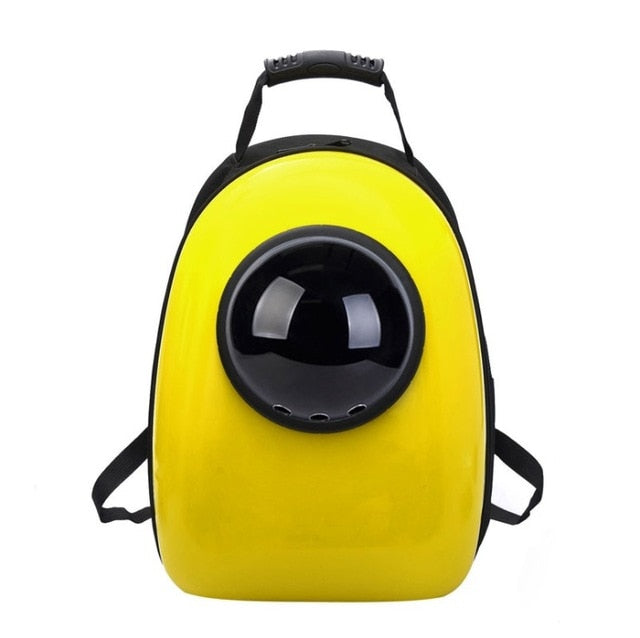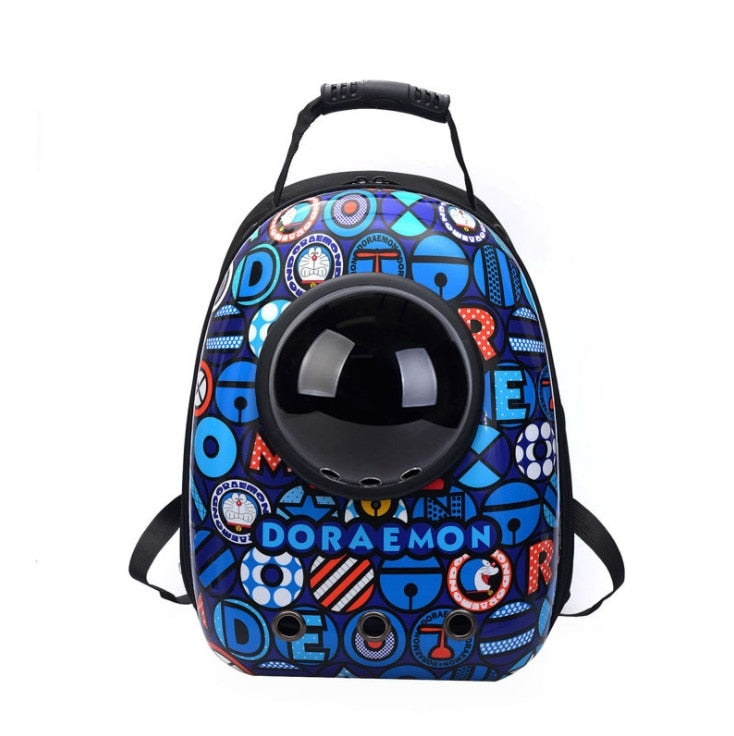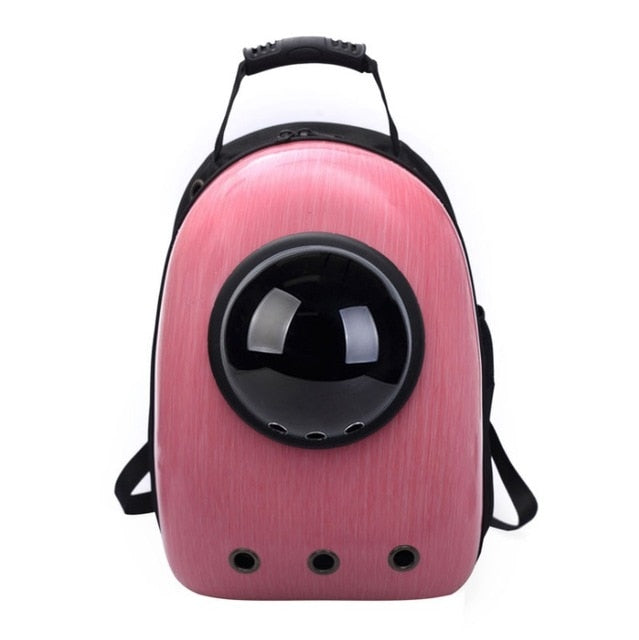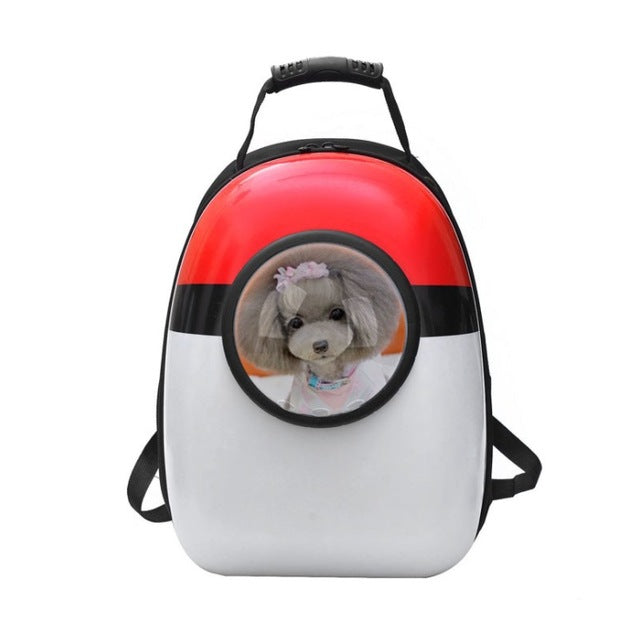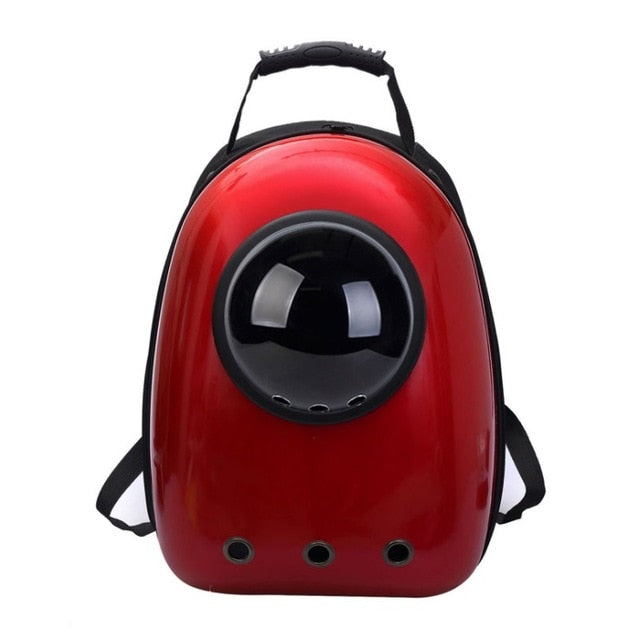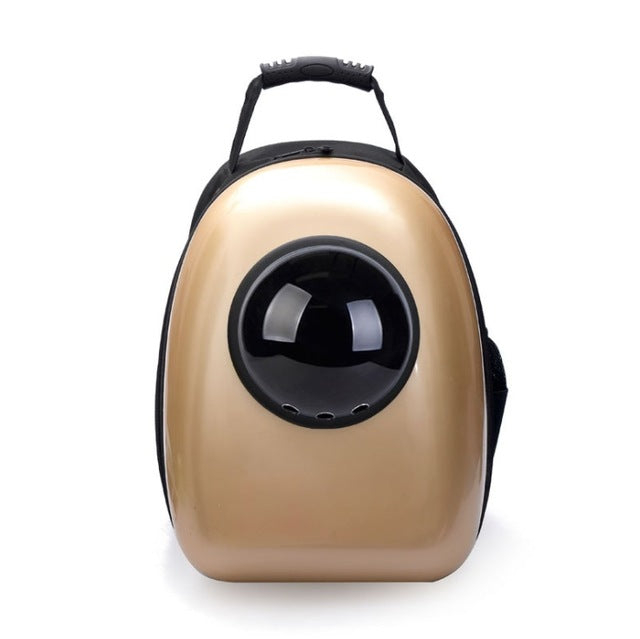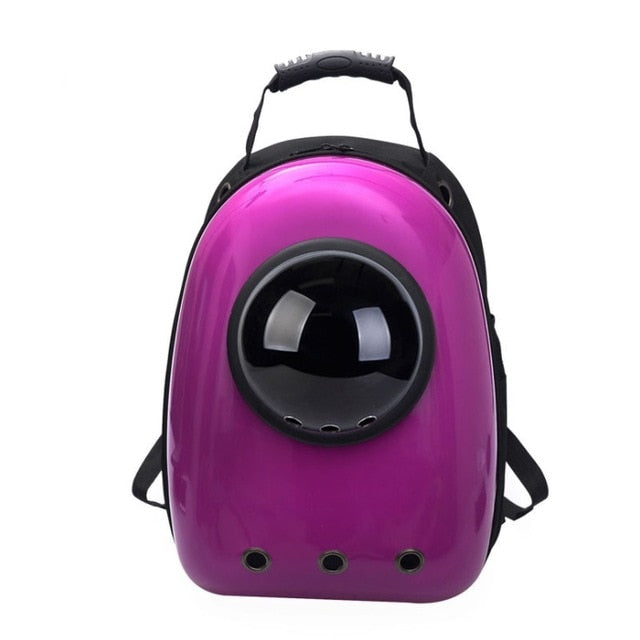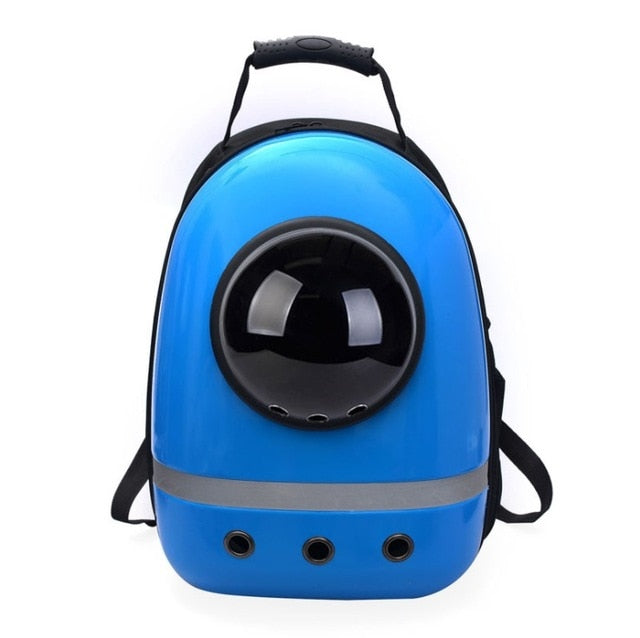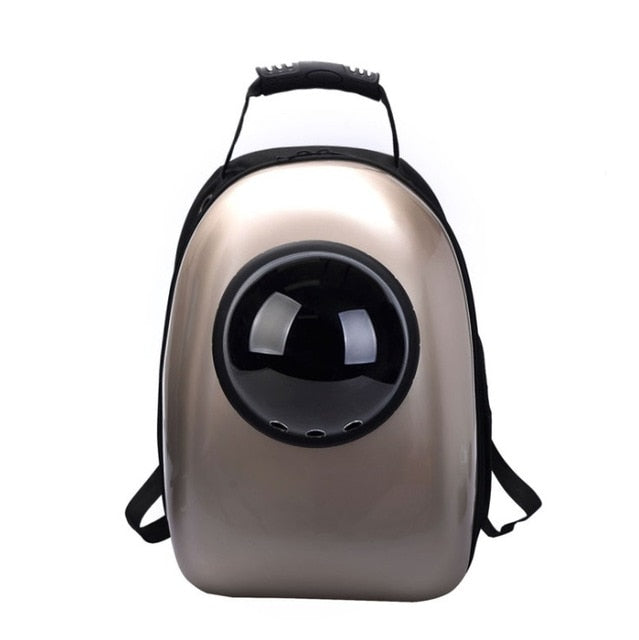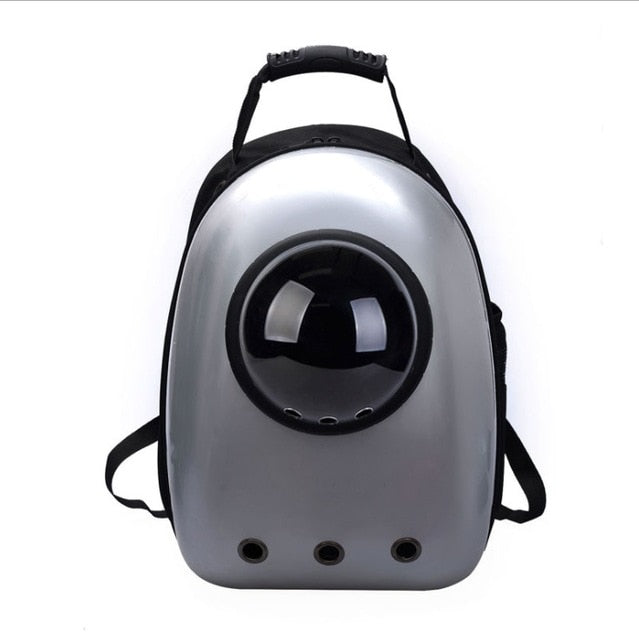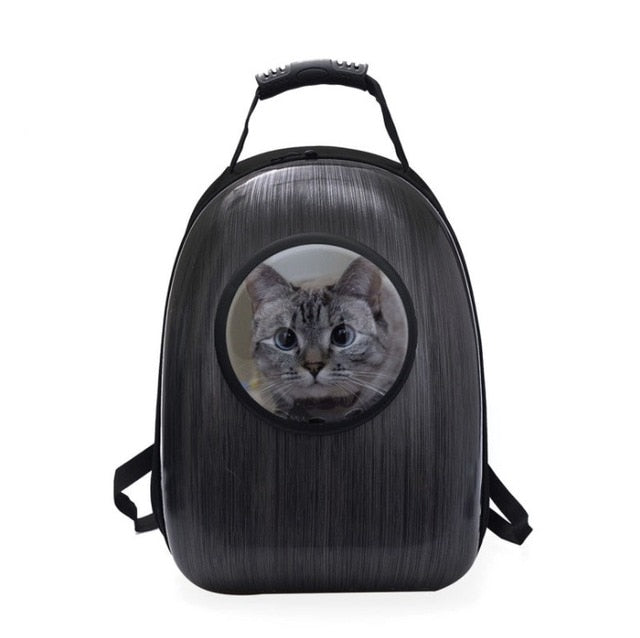 🐈 How to Buy The Best Cat Backpack Or Carrier?
If it is your first time buying a cat carrier, there are chances that you could use a little help in choosing the right one from all the options that are available to you nowadays. When reviewing a backpack for your cat, here are some features that you need to look out for.
🐱 #1 Breathing Space
This is probably of foremost importance. After all, you wouldn't want your cat suffocating and suffering while inside. It is not only going to be traumatic for you as a parent but would also affect the whole trip that you have planned ahead.
🐱 #2 Comfortability
Ensuring that your pet is comfortable inside the bag is the best way to make sure that it continues to stay peaceful and calm during the whole trip. The backpack you choose must come with a detachable mat that you can remove, clean and attach at your convenience. 
🐱 #3 Adjustability
The thing with backpacks is that they for sure can weigh your shoulders down especially if you are going a trip that would have you on your feet most part of the day. Look for the ones that come with adjustable straps so that you can adjust them according to the kind of trip you would be planning ahead.
🐱 #4 Portability
The fact that your cat is being carried in a backpack is no reason for you to believe that it would never really come out of it or would want to. Backpacks usually come with a hook for your cat's leash. Not only would allow carrying a harness possible but would also prevent accidents in case you leave the cover open unknowingly. You can always harness the cat and clip on the leash to the bag to ensure that it doesn't run off to little adventure of its own.
🐱 #5 Screen Window
Imagine being stuck in a room with no window or door to give you a view of the outside for hours at a time. It makes you feel claustrophobic and irritated, we know. This is exactly how your cats would feel if the carrier you invest in wouldn't have any view of the surroundings. This could either be through a bubble, a screen or both, depending on the design you decide to go with.
🐱 #6 Airline Safe
Not all trips will include cars and roads. You need to be well-prepared for air travel as well. Look for cat backpack that are compliant with airways safety rules so that no trip is too far or too long for you anymore.
🐱 #7 Trendy
Who says that carrying your cat around would mean you having to give up on your sense of style? Most of the carriers that we have around are trendy, stylish and seem to come off straight from the streets of Milan. From different color options to varying designs, we have a carrier for everyone here.
Best Selling Cat Bed and Houses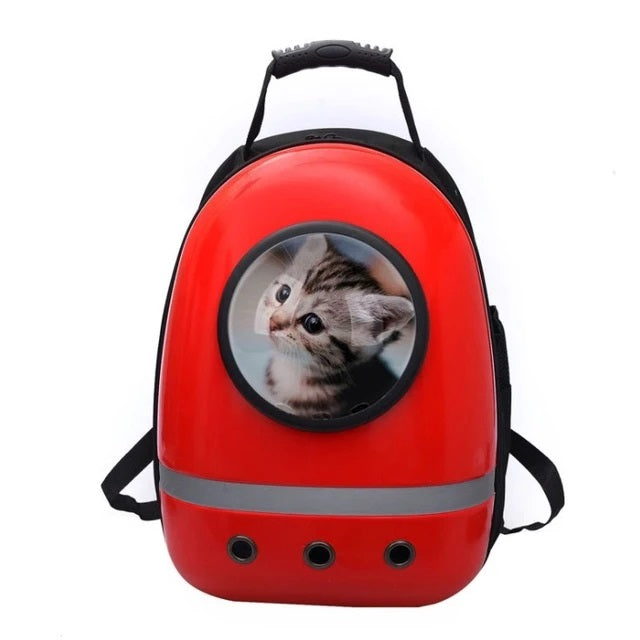 BEST CAT BackPACKS
My Cat Backpack is the perfect way to take your cat with you on your next outdoor excursion. Best selling Cat Backpack packs include a padded compartment for your cat, as well as room for all of your other gear. The packs are adjustable to fit a variety of body sizes and feature comfortable shoulder straps for easy transport. The packs also include a zippered front pocket for easy access to your belongings, as well as a built-in water bottle holder.
Best Cat Bag Packs are the perfect way to keep your cat safe and comfortable while you are on the go. These packs feature a built-in carrier with sturdy straps that make it easy to carry your cat around. They also have a padded bottom and sides to protect your cat from bumps and jolts. Plus, the top and front zippered openings provide easy access to your cat, so you can keep her close by your side. And when you're done using it, the Cat Bag Pack folds up for easy storage.
FAQ's About My Cat Backpack
Are you a cat lover who's always on the go? Do you wish your cat could come with you wherever you go? Now there's a way for your cat to come with you in a backpack! Have you ever seen a Cat Backpack? It's a backpack designed for Cats! They come in all sorts of fun colors and designs, and they're perfect for taking your cat with you on outdoor adventures.
Collapsible content
🐱 What Is A Cat Backpack Carrier?

A Cat Backpack is a bag that you can wear on your back with straps that go around your shoulders. It is perfect for carrying your cat around in, whether you are going for a walk or just taking them to the vet. They come in a variety of different sizes, so you can find one that is perfect for your cat.
🐱 Why Use A Cat Backpack Carrier?

There are many reasons why Cat Backpack Carriers make great accessories for those who love cats. First of all, they give you the chance to bring your cat with you wherever you go. If you like going on adventures and exploring different places with your cat, these backpacks allow you to do exactly that without having to leave your cat behind. It's also a great way to introduce your cat to the outdoors by bringing them with you on hikes or on day trips, so they can get used to it before venturing out on their own.
🐱 What Is A Cat Bubble Backpack?

Cat Bubble Backpacks are a variation of cat backpacks that can be worn like any other backpack. The difference is that The Cat Bubble Backpack has a clear plastic bubble located at the front of the bag. This allows your cat to see outside while they are inside the bag. These bags are especially great for those who have cats with anxiety issues because the clear bubble means they can stay close enough to you without being too overwhelmed by their surroundings.
🐱 What Size Cat Backpack Do I Need?

As with any backpack, one important thing you should consider when buying a cat backpack is size. When shopping for your cat backpack, be sure to get one that is big enough so your cat has room to turn around and move inside. Ideally, a cat carrier backpack should not too small for your cat or too big for you to carry around.

One of the reasons why Bubble cat backpacks are so popular is because they come in ideal sizes.
What Our Top Customers says about My Cat Backpack?
Margaret Clemens

One of the best things about the cat backpack is the quality of the product. I have been trying out different cages/bags/methods of transport
for my cat but they've all either fallen short of their quality claim or been ripped to shreds by my uncomfortable cat. The cat backpack is the
only thing that my cat has gotten so much familiar with, and he refuses to come out of it at times due to the comfy inner! The lined inner portion
allows for a comfortable ride and is easy to clean, which is a great thing to consider! Not to mention the variety of bags being offered here, it's no big surprise that everyone is rushing to get one of these bad boys for their cats!

Susan Bittle

I got the Astronaut Cat Backpack from this place, and honestly, it's been one of the best decisions I have ever taken! When I was about to buy it, I immediately thought of all its downsides, which we all end up wondering while buying a thing off the internet. However, this was one of the best investments I've ever made for myself and my cat! The interior lining, the adjustable straps, the really, really cute exterior design. Still, with the cat backpack, there's ample space for her to stretch and relax comfortably, all the while looking out the cute little window! 

David Evans

The cat backpack is honestly the best thing that has ever happened to me! As a dedicated cat mom and simultaneously a travelling businesswoman, I have always despised not being able to travel with my cat because even if the travel companies allowed it, it was just too fussy of a situation to handle. With the cat backpack I'm absolutely at the liberty to roam around with my furry baby! There's so much space for the kitty to be settled there comfortable, the bag itself is very comfortable for me to walk around with and thanks to that little window my cat (who absolutely loves new things) can look around easily and not feel isolated as cages made it feel!
Cat backpacks are bags that are created specifically for cats. They allow you to take your cats with you on an adventure in a fun and relaxing way. They are...

Cat backpacks are bags that are created specifically for cats. They allow you to take your cats with you on an adventure in a fun and relaxing way. They are...

Worried about leaving your cat alone? Now you can take your cat with you anywhere. For this reason, cat backpacks have been created for all the cat lovers out there....

Worried about leaving your cat alone? Now you can take your cat with you anywhere. For this reason, cat backpacks have been created for all the cat lovers out there....

For someone who is fond of having cats around, a cat backpack that they can use to bring their feline companion along on all the adventurous trips they decide to...

For someone who is fond of having cats around, a cat backpack that they can use to bring their feline companion along on all the adventurous trips they decide to...
Trust Statement By My Cat Backpack
Fast Shipping

All the backpacks will be delivered right to your doorstep within the shortest possible time. This way you can focus on the other aspects of your traveling adventure that you are planning and leave it on us to deliver the carrier for your cat within the given time frame.

Customer Service

Our business model takes pride in offering exemplary services with the best quality products to all our customers. We understand the love and care you have for the four-legged feline member of your family and would do everything to ensure that your satisfaction is guaranteed every time and all the time.

Special Requests

The team of customer representatives that we have working with us will be all too happy to accommodate for any special requests that you might have and ensure that you get what you ask for exactly how you would like it.